"Make sure you pack plenty of warm clothes"
This is the most under rated comment I received before departing Gold Coast to Auckland on Thursday afternoon. You'd think because I had ample warning, along with tips and pointers on what to pack and do, I still managed to be ignorant and choose to believe that I had packed appropriate clothing when I have never even experienced cold weather to this extent before.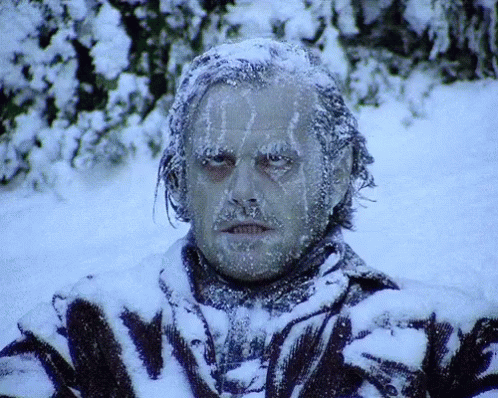 Needless to say, I am a rookie. Numb fingers and toes, cold ankles from my fashionable boyfriend cropped jeans and a nose thats about to drop off and relocate from my face to the ground. I wish I came a little bit more prepared than a cute long sleeve crop tee and a pair of yet again crop jeans, hmmm. Coming from Gold Coast, Australia with nice and toasty winters it was definitely a bit of a wake up call to me having to freeze my tits off. I really did think, oh yeah it will be rather chilly just like when I get up in the morning in Byron during peak winter season. I can admit now that I was terribly wrong and although Australia is only a mere 3 hour flight from New Zealand it definitely has different weather patterns!!
I decided to visit New Zealand rather spontaneously. A lot of my friends, if not all, were going to one of Australia's best and most famous music festivals in Byron Bay: Splendour In The Grass. Usually I would have been super keen going on a Splendy Bendy but this year was very different. It has gotten to the point that festivals, especially major ones like this, are more of a fashion parade (Get that insta shot babe) and place to get absolutely wasted and remember bugger all yet still say 'I had the best time'. Like mate! How would you know? You had your face in the dirt vomiting on yourself the entire time! Although I really did like the lineup, it lacked that major act that makes you kind of go OMG 'such and such' are playing – I totally have to go! For a girl like me you will understand the FOMO that was going to occur and I figured, what the heck why don't I do something hella fun and go snowboarding in New Zealand?
So I did.
I booked my flights and it worked out to genuinely be only 2 days (Friday in Taupo and Saturday in Whakapapa). People doubted me in the fact they believed I would not be able to get to do the things I wanted to do while I was there. I call bull! Who needs sleep on a 2 day North Island trip… yeah didn't think so buddy. Here are a few things I managed to do on my trip:
Walked the trail along Waiketo River to Huka Falls and back to the Hot Springs.


Hot Tip:

Never. I repeat never ask a local 'how long does it take to get there?' for anything because chances are they will say 'aw yeah, I'd say about 30-45 minutes'.
I power walked overtaking everyone on the track and got there in about 1 – 1.5 hours. This includes stopping off for 1 minute at various destinations so that my jaw can drop in awe and take photos of the serene views. Great workout too!
Sailed for 2.5 hours around one side of Lake Taupo visiting the Maori rock carvings and relaxing in the tranquil yet freezing volcanic waters. No swimming permitted for Australian's during Winter, as there is a risk of hypothermia.
Road tripped to Whakapapa (legit pronounced fuck-a-papa) This pronounciation provided me with entertainment throughout the trip. Every. Single. Time.
Visited Mt Ruapehu to Snowboard. First time ever seeing snow!
Snowboarded and ate cold fush and chups bro + an icy cold corona with a lemon. Perks of being in -5 degrees is your stubby stays cold as.
Face planted, severely bruised coxic and concussed – check!
Sunset over Lake Taupo for my last night
The experience was nevertheless unforgettable. Yes it was very short but I managed to cover a lot in a short amount of time and left plenty to be desired for next time. The trip cost me less than going to a music festival and I created memories to last a life time and made a really amazing South African friend along the way, who recently relocated to Auckland. We have offered up travel guidance for when one visits the others home town. I will save the bungee jump for next time thanks…
Flying into Taupo with Air New Zealand
– Kia Ora New Zealand